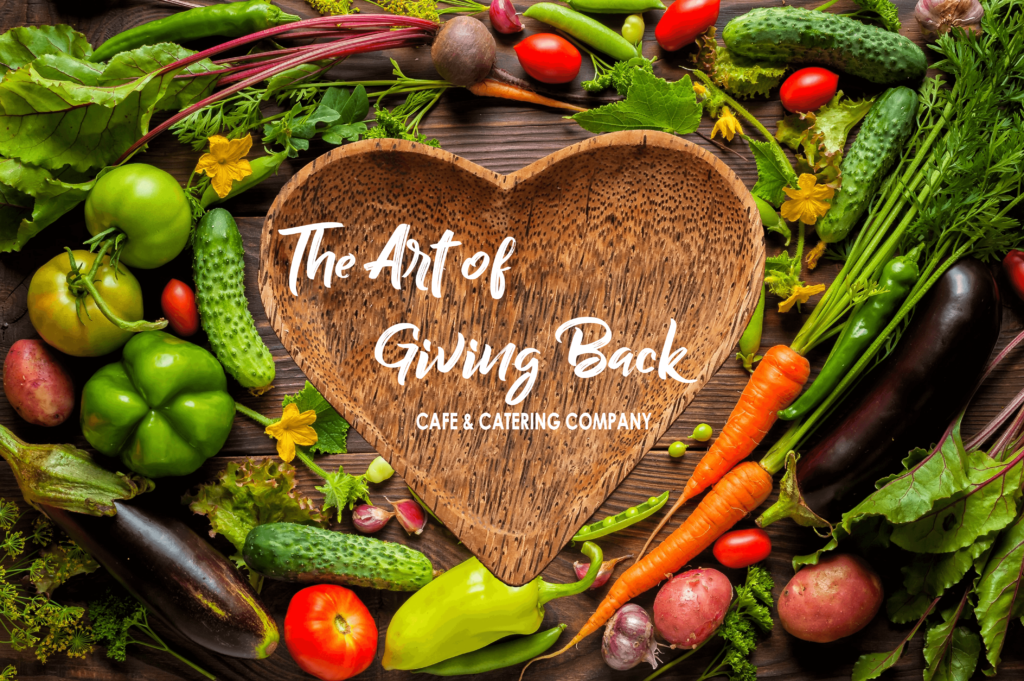 All revenue generated by the Art of Giving Back Cafe helps buy meals for seniors through our
WE THANK YOU!
Fresh, Nutritious and Convenient!
Hungry? Then it's time you discovered the Art of Giving Back Cafe, the hidden gem on Camino Del Remedio serving delicious and healthy breakfast and lunch items Monday through Friday.
Coffee, juices, soft drinks
Burgers, salads, soups, sandwiches
Daily Healthy Choice and Latin Specials
Locally sourced, whenever possible
We support local, sustainable farmers
100% of our profits go to CAC's Healthy Senior Lunch Program

Breakfast begins at 7:30 am
Start off your day with made-from-scratch goodies featuring hearty egg dishes, robust breakfast burritos, baked goods, and fresh fruit.
Lunch is served 11:00am to 2:00pm
Lunch is quick, easy, delicious, and healthy with favorites like simmered-to-perfection soups, salads, sandwiches, wraps…and daily Healthy Choice and Latin specials.
The Art of Giving Back Cafe and Catering Company
315 Camino Del Remedio
Santa Barbara CA 93111
Business office: 805-683-4458
Cafe: 805-681-9968